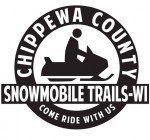 Welcome to the Chippewa Valley Snowmobile Organization website. Here you'll find information about snowmobile trails, snowmobile clubs and current snowmobile trail conditions.

Most Chippewa County Snowmobile Trails are open. Trails are groomed. 
Just a reminder, we have not had much cold weather This means YOU MUST TAKE EXTRA CAUTION while riding the trails – especially the LAKES AND RIVERS.
Go to the Trail Conditions/Map tab for more information on trail closures.
(updated February 6th,  2016)
Here's a nice article in the American Snowmobiler by Mike Carr on his Chippewa Cty trip.