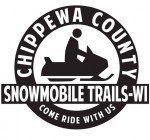 TRAIL STATUS UPDATE: All Chippewa County Snowmobile trails are closed.  (updated April 1st, 2017)
Check Events tab for upcoming Snowmobile Safety Classes
2018 CVSO Raffle Calendars are now available.
Please contact your local Chippewa County Snowmobile Club member to get one.  $20 each – 365 winners!
The Expense Reimbursement Form is available at the Worksheet Link on right sidebar.
September & October Calendar Raffle Winners now available under the Raffle Tab.
Here's a nice article in the American Snowmobiler by Mike Carr on his Chippewa Cty trip.