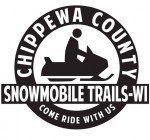 Welcome to the Chippewa Valley Snowmobile Organization website. Here you'll find information about snowmobile trails, snowmobile clubs and current snowmobile trail conditions.

CVSO Regular Meeting Nov 9th
November Regular Meeting will be held  at 7:00 pm.
Sponsored by the Jim Town Railrunners Snowmobile Club
Location: The Edge Pub & Eatery,  9504  Cty Hwy S, Chippewa Falls, WI
AWSC Fall Workshop October 28th – 30th
CVSO is hosting a hospitality room during the  workshop held at Chula Vista in WI Dells
September & October Calendar Raffle Winners now available under the Raffle Tab.
All Wisconsin Snowmobile Trails are closed. (updated March 18th, 2015)
Here's a nice article in the American Snowmobiler by Mike Carr on his Chippewa Cty trip.