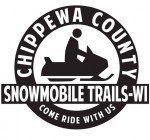 Welcome to the Chippewa Valley Snowmobile Organization website. Here you'll find information about snowmobile trails, snowmobile clubs and current snowmobile trail conditions.

Upcoming Snowmobile Safety Courses
at Lake Holcombe School Dec 5, 7 & 8, 2016 See Flyer for more Details
at Boyd Edson Delmar Fire and Ambulance Building Dec 3 & 10, 2016 See Flyer for more Details
CVSO Regular Meeting Dec 14th
December Regular Meeting will be held  at 7:00 pm.
Sponsored by the Lafayette Area Snow Trails Snowmobile Club
Location: Lafayette Town Hall,  5765 197th St., Chippewa Falls, WI
September & October Calendar Raffle Winners now available under the Raffle Tab.
All Wisconsin Snowmobile Trails are closed. (updated March 18th, 2015)
Here's a nice article in the American Snowmobiler by Mike Carr on his Chippewa Cty trip.