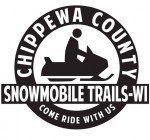 Welcome to the Chippewa Valley Snowmobile Organization website. Here you'll find information about snowmobile trails, snowmobile clubs and current snowmobile trail conditions.

 May & June Calendar Raffle Winners now available under Raffle Tab.
 Northern Wisconsin State Fair  July 13th to July 17th. 
Visit our booth in Exhibit Hall C.
We need people to work the CVSO Booth at the Fair. See Events tab to sign up.
All Wisconsin Snowmobile Trails are closed. (updated March 18th, 2015)
Here's a nice article in the American Snowmobiler by Mike Carr on his Chippewa Cty trip.