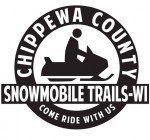 Trail Side Family Sledding Party has been cancelled for Sunday February 26th, 2017.   More information on Youth Group Tab.
TRAIL STATUS UPDATE: All Chippewa County Snowmobile trails close at 8:00 am Monday February 13th, 2017. More snow is needed before trails can reopen. More information on Trail Conditions Tab.  Link to Wisconsin Snow Report for the current statewide trail conditions. (updated February 10th, 2017)
Notice to Snowmobilers: Please Stay Off the Old Abe Horse Trail that runs parallel to the Old Abe Snowmobile Trail from Intersection 26 to Intersection 96. The horse trail is just East of the snowmobile trail and runs from the trailhead located on 97th Ave (junction of Hwy S & Hwy O) north of Chippewa Falls to the Town Hall parking lot in Jim Falls. The Old Abe Horse Trail is open for horseback riding during the winter.
CVSO Regular Meeting Feb 8th
February Regular Meeting will be held at 7:00 pm.
Sponsored by the Paint Creek Sno-Goers Snowmobile Club
Location: Rick's Halfway Hall & Sports Bar,  319 N. Main St, Cadott, WI
January & February Calendar Raffle Winners now available under the Raffle Tab.
Here's a nice article in the American Snowmobiler by Mike Carr on his Chippewa Cty trip.