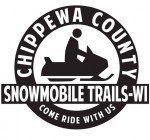 Welcome to the Chippewa Valley Snowmobile Organization website. Here you'll find information about snowmobile trails, snowmobile clubs and current snowmobile trail conditions.

All Wisconsin Snowmobile Trails are closed due to low snow and warm weather. (updated March 18th,2015)
Here's a nice article in the American Snowmobiler by Mike Carr on his Chippewa Cty trip.