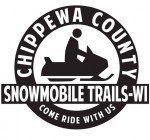 Welcome to the Chippewa Valley Snowmobile Organization website. Here you'll find information about snowmobile trails, snowmobile clubs and current snowmobile trail conditions.

All Chippewa County Snowmobile Trails will close at 8:00 am Tuesday – January 17th, 2017!  This is due to rain and warm temperatures. Link to Wisconsin Snow Report for the current statewide trail conditions. (updated January 16th, 2017)
CVSO Regular Meeting Feb 8th
February Regular Meeting will be held at 7:00 pm.
Sponsored by the Paint Creek Sno-Goers Snowmobile Club
Location: To be Determined
Trail Side Family Sledding Party
Sunday February 26th, 2017. Family Sledding Party to promote youth snowmobiling in Chippewa County.  Noon to 5 pm.  More information on Youth Group Tab.
November & December Calendar Raffle Winners now available under the Raffle Tab.
Here's a nice article in the American Snowmobiler by Mike Carr on his Chippewa Cty trip.