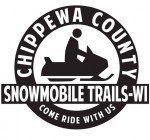 TRAIL STATUS UPDATE: All Chippewa County Snowmobile trails remain  closed.  (updated  January 9th, 2018)
2018 CVSO Raffle Calendars are now available.
Please contact your local Chippewa County Snowmobile Club member to get one.  $20 each – 365 winners!
The Expense Reimbursement Form is available at the Worksheet Link on right sidebar.
November & December Calendar Raffle Winners now available under the Raffle Tab.
Here's a nice article in the American Snowmobiler by Mike Carr on his Chippewa Cty trip.